My, how time flies when you're having fun! Can you believe it's nearly time to celebrate Independence Day by eating ourselves sick and blowing things up? It's the American way.
I'll leave the blowing things up and lighting things on fire part to my fiance; as for me I will be covering creative kitchen duty. The grill will be fired up all weekend long, patriotic beverages will be flowing, and family will be sharing stories and laughs as we wait for dusk and fireworks to light up the sky.
Hope you find some last-minute inspiration here for your own Fourth Festivities! God Bless America.
Yes, I know these aren't red, white & blue, but rather green, but still… aren't they adorable?! And if you find a way to make basil blue, bless your heart and patent that immediately. Or share with me…
How about a patriotic fruity salsa to get the party started? Serve with blue tortilla chips, or a white or dyed-red hummus. This would also be a delicious salad topper.
For a hearty main dish that impresses with its presentation, look no further! Lasagna is always a sure crowd-pleaser, and is easy to adapt to vegetarian, vegan, or gluten-free diets based on the pasta noodles and contents.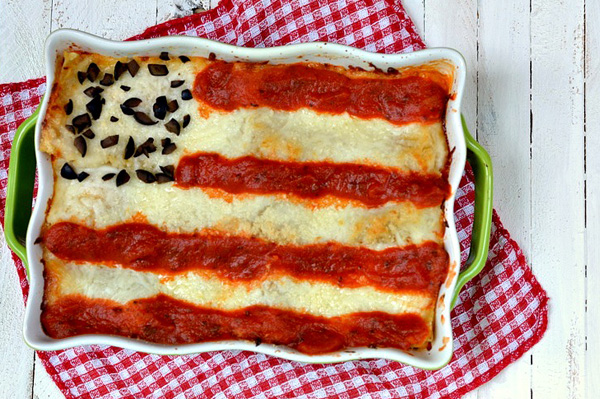 Since that grill is fired up anyways, why not make your burgers make you want to sing the national anthem? Bleu cheese is tangy, tasty, and naturally punny on this national holiday. Stock up on thick tomatoes for slicing & some stinky cheese for some delightful:
And of course, no picnic or party is complete without something sweet. We all have a sweet tooth, some more voracious than others, and luckily red & blue are natural berry colors! Therefore, strawberries, raspberries, blackberries, & blueberries lend themselves well to patriotic desserts.
What is cuter than a personal-sized-serving of a refreshingly light dessert? Not much!
For a bolder presentation piece that is super simple to create, how about this pretty berry tart? Guests, family, and friends will be wowed at whatever design you dream up on top.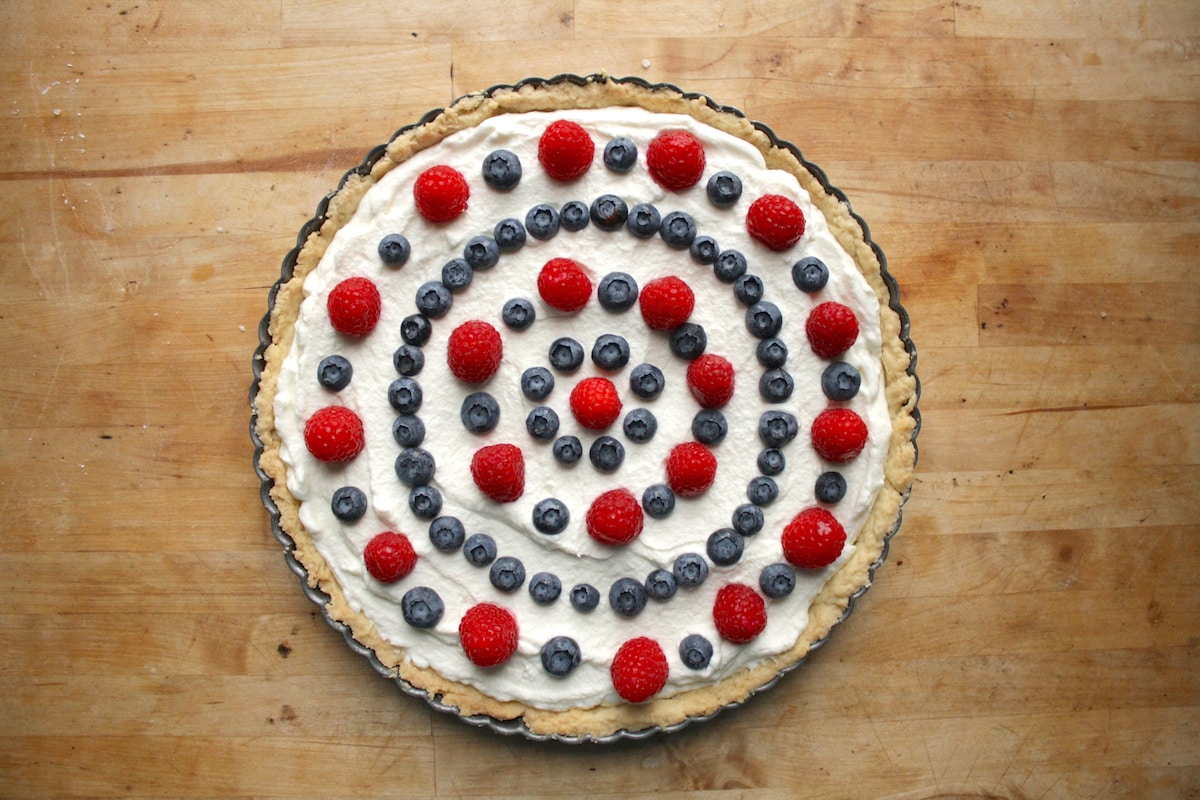 If you have molds already, you should definitely use this opportunity to whip up these delicious and quite healthy popsicles! In great American flair, these striped refreshers will keep the heat of the day at bay. Beware though, these colors will run in the sun!
Red White and Blueberry Popsicles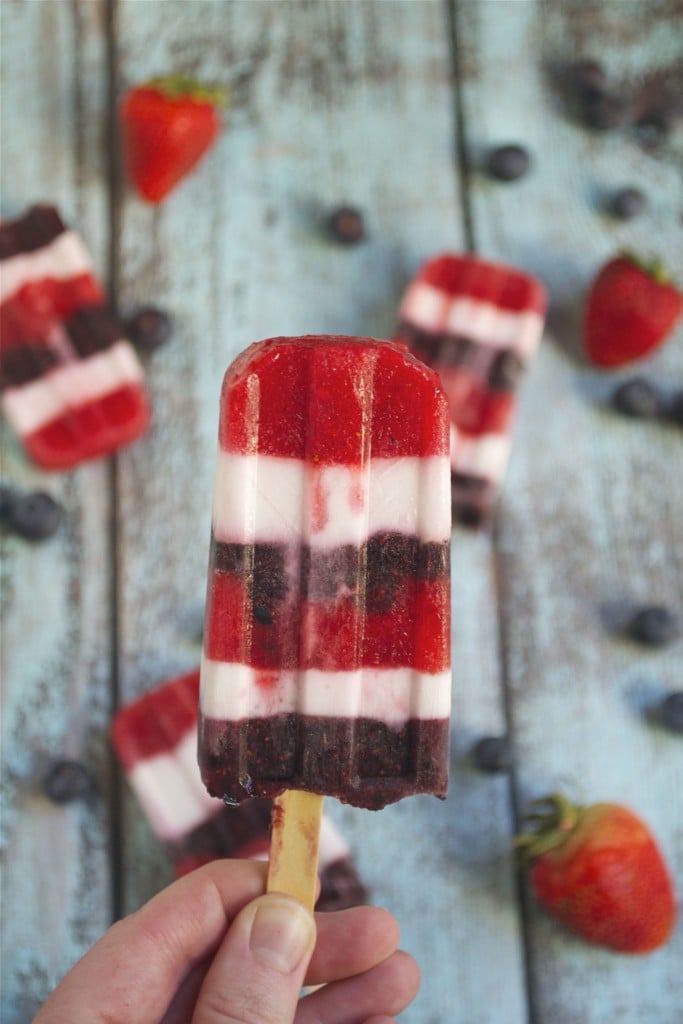 Last but certainly not least, we can't forget to hydrate!
Of course, the best option is water; add a few fresh berries for a splash of color, or some sparkling water for interest. You can do the same with tea or lemonade, or dye it red or blue.
For the grown-ups in the crowd who like to imbibe during the celebrations, below is a great resource for several types of cocktails of varying ingredients and degree of strength. Use your best judgment and safety first always! Especially if sparklers are involved.
1. Fourth of July Cocktail 2. Strawberry Sucker 3. Watermelon Mint Cooler 4. Patriotic Margarita 5. Red, White and Blue HYPNOTIQ Blue Martini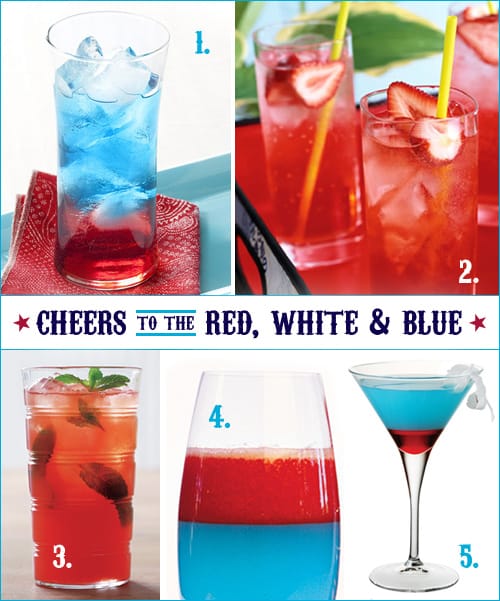 Happy Fourth!